Women at the Table
is a growing global civil society organization based in Geneva, Switzerland.



We are the first organization to focus on systems change by helping feminists gain influence in sectors that have key structural impact: economy, democracy and governance, technology and sustainability.
Women at the Table exposes the systematic exclusion of women in defining the rules – and pinpoints strategic changes to laws, regulations and norms to achieve gender equality and strengthen democracy. By connecting the right people, at the right place at the right time, women are influentially involved in all levels of decision-making, so change can happen now.
Our focus is on systems change
Each of our pillars of work intersect
Technology
____
Where the future is invented.
Sustainability
____
Where innovation is survival.
Economy
____
Where power is wielded.
Democracy and governance
____
Where rules are made.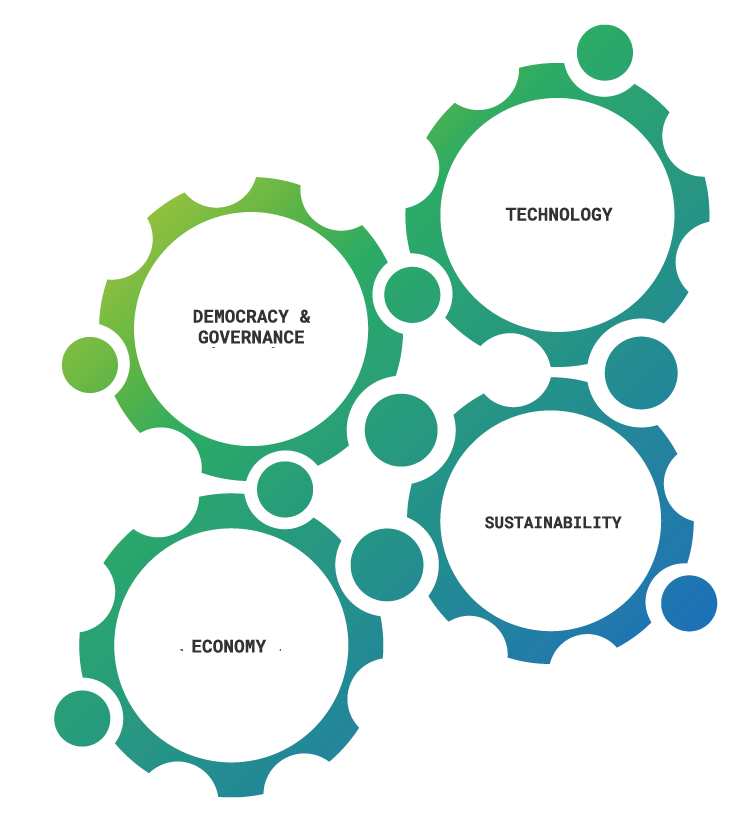 Last modified: May 9, 2022